Your health and physical wellbeing are important, no matter your age. The YMCA offers seniors the opportunity to maintain a healthy lifestyle, healthy relationships, and a positive outlook on life. Older adults who stay active live longer and have better functional conditioning. That is why the YMCA offers classes, programs, and other opportunities suited for this age group.
Our Active Older Adult (AOA) programs are designed for anyone 50 years old and older. Each Northwest North Carolina YMCA branch offers different programming, so check the location nearest you for current information. Programs are open to members and potential members.
Standing Strong NC
Falls are NOT a normal part of aging and most falls can be prevented. Learn about the steps you can take to prevent a fall. Click here for more information!
Active Older Adult Bingo
Contact your local branch for more information!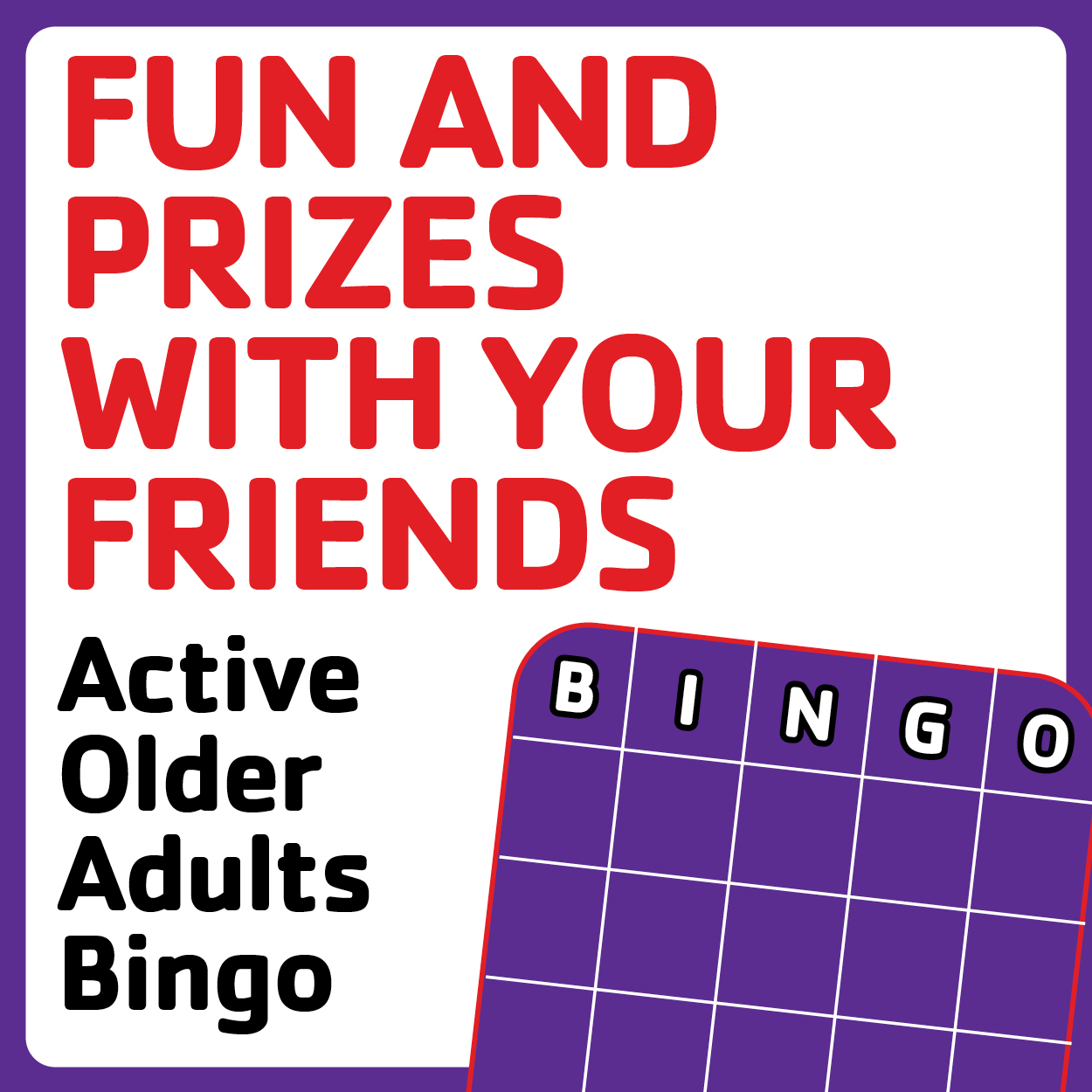 Jerry Long Family YMCA
November 15 and December 20
11:00am-12:30pm
Stokes Family YMCA
November 17 (the third Friday due to Thanksgiving), no class in December - Merry Christmas!
11:30am-1:30pm
Robinhood Road Family YMCA
December 6
11:15am-1:15pm
Wilkes Family YMCA
November 22 and December 27
12:00-1:30pm
William G. White, Jr. Family YMCA
December 13
11:30am-1:00pm
Statesville Family YMCA
December 1
11:30am-1:30pm
Alexander County Family YMCA
December 15
11:30am-1:30pm (snacks 11:30am-12:00pm, bingo 12:00-1:30pm)
Pickleball and Other Adult Sports
Interested in playing pickleball or any of our other sports for adults? Click here for more information!
Click below to see what other kind of programs might be perfect for you!
The YMCA of Northwest North Carolina branches offer Silver&Fit® and SilverSneakers® memberships, available with participating insurance plans.
Insurance-Based Membership Options
Health plans offer the Silver&Fit® Exercise and Healthy Aging Program to eligible Medicare Advantage/Supplement beneficiaries and group retirees.
The program aims to improve quality of life. The Silver&Fit program is a product of American Specialty Health Fitness, Inc., a subsidiary of American Specialty Health Incorporated (ASH).
SilverSneakers® is a preventative exercise program that enhances the quality of life for older adults across the country. Through the program, members gain access to customized SilverSneakers classes that improve strength, flexibility, balance and endurance.
Renew Active® is offered exclusively from UnitedHealthcare® Medicare Plans with a focus on programs for body and mind.
Retirees and those eligible for Medicare can check with their Health Care provider to see if they qualify for a Silver&Fit®, SilverSneakers® or Renew Active® membership, which provides a Y membership at no cost to the participant.
Questions? Please contact Sherry Corson, Senior Director of Active Older Adult Experience, at 336 721 2100 ext. 6265 or s.corson@ymcanwnc.org